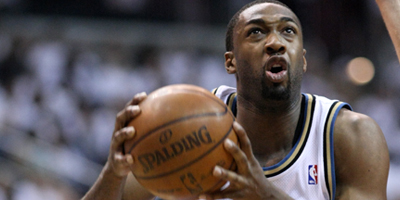 From the not so shocking file, Gilbert Arenas was officially suspended for the remained of the 2009-2010 NBA season by his own request to commissioner David Stern after the two met to discuss the all-star guards fate according to the Washington Post.
Arenas also told the commissioner that he would not have the players union fight on his behalf to have the suspension reduced for the incident that occurred in the Wizards locker room. However this probably does not limit his suspension to the remained of the season and his $111 million deal with the Wizards still hangs in the balance.
Arenas also hinted to friends, that he would like to move on from playing for the Washington Wizards and team President Ernie Grunfeld. I don't know about you, but I still smell some more suspension time coming Arenas' way at the very least.
via Washington Post