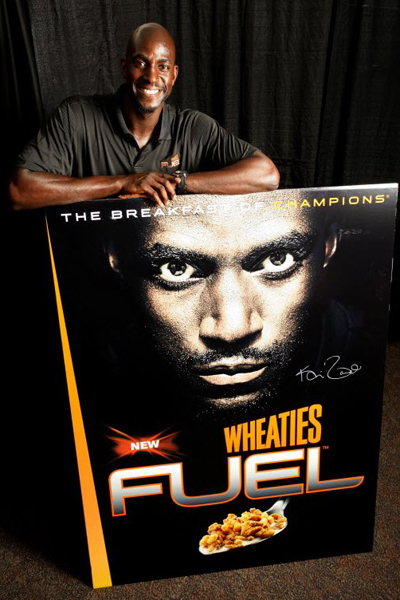 If the good people at General Mills were going for a picture of Kevin Garnett that would make a child scared to death for breakfast, boy did they ever get it right!
Along with Indianapolis Colts quarterback Peyton Manning, St. Louis Cardinals first baseman Albert Pujols, triathlete Hunter Kemper and decathlete Bryan Clay. Garnett is gracing his own signature box of "The Breakfast of Champions" cereal, remixed as Wheaties Fuel. The only thing is that Garnett's picture on the box, looks like it's about to jump on your table and harass you for 94-feet while cursing obscenities at your half awake mug.
Adding milk to this product with KG ice grilling you each morning is gonna take some balls.