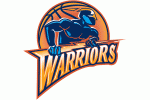 Warriors forward Anthony Randolph might miss a significant amount of time after injuring his left ankle on the final play of the first quarter in Friday's 108-101 win over Sacramento.
After the game, the team announced that X-rays showed Randolph suffered a sprain and a possible fracture. Team sources said the preliminary diagnosis is a fracture and he'd be out four to six weeks. Randolph will have a CT scan today to confirm the initial diagnosis.
Randolph was trying to contest a shot by Sacramento forward Jason Thompson when he landed awkwardly on his ankle. He was down for a couple minutes before being helped off the court and into the locker room. The Warriors announced after the game that the league had granted them another injury exception, and they plan to use it to sign Cartier Martin of the NBA Development League to a 10-day contract.