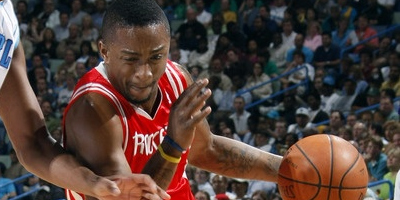 Sweet blue bear wearing a headband! The Memphis Grizzlies are expected to sign ex-Rockets guard Von Wafer sometime next week to improve their outside shooting if things fall into place.
Wafer, a 6-5 Florida State alum, first needs to complete a divorce with his current team, Olympiakos, a European club that reportedly has Wafer under contract for $2 million but for whom he hasn't logged significant playing time.

Wafer would then need a letter of clearance from the International Basketball Federation (FIBA) before he could sign a deal with the Grizzlies.
I guess this proves that making a basketball career move based on seeing The Sisterhood of the Traveling Pants, is a really bad idea.
via Commercial Appeal