Will Mark Cuban Throw Down On RAW?
Hooped Up | December 4, 2009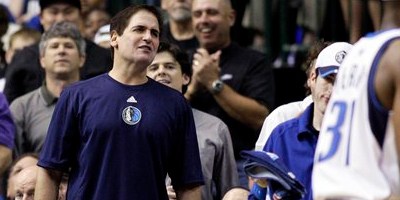 Mark Cuban hosting WWE Monday Night RAW next week is hardly a side show, because practically everything this dude does is a side show. Him getting in the squared circle with Cody Rhodes on the other hand, would be the Zenith of cool as far as NBA owners go.
Last year, Mark Cuban feuded with Kenyon Martin's mom. Next up: Dusty Rhodes' son? The Mavericks' owner, who will host World Wrestling Entertainment's RAW on Monday at American Airlines center, shrugged off a challenge by up-and-coming WWE star Cody Rhodes on Thursday. Rhodes is the son of Austin-born Virgil Runnels, better known as WWE Hall of Fame wrestler Dusty "The American Dream" Rhodes.
All I know is If somehow Dusty ""The Bull of the Woods"" Rhodes makes an appearance and drops a Bionic elbow on Cuban. I'll be in wrastlin' heaven.
via Dallas Morning News