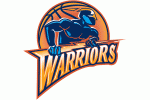 Center Andris Biedrins apparently is going to miss more playing time. He returned to the lineup Sunday, which probably wasn't a good idea.Biedrins played 21 minutes, totaling two points and six rebounds before leaving midway through the third quarter. He went to the locker room for treatment and never returned.
"He's not doing very well," coach Don Nelson said. "I probably shouldn't have even played him, but we wanted to have another big guy if we possibly could. He couldn't do very much when he was out there, and he has re-injured himself. So that was a bad decision on my part."
Biedrins sat out of a loss to the Los Angeles Clippers on Friday after tweaking his back Wednesday against Memphis.