Hooped Up | November 30, 2009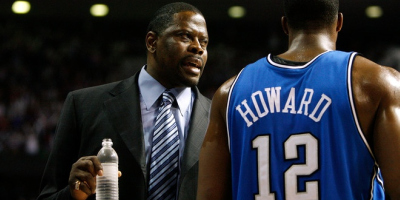 The most famous Jamaican to play in the NBA and former New York Knicks legend Patrick Ewing says he would "love to coach the Nets", who just axed Lawrence Frank. I'm still amazed that Ewing is an assistant coach because he doesn't really say much, but with his experience this might be an idea worth tossing around if you're the Nets brass.
In an interview with the New York Post after the Magic's 112-104 win over the Knicks at Madison Square Garden on Sunday Ewing said that he hopes that New Jersey's management will consider him for the coaching vacancy. Assistant coach Tom Barrise is filling in on an interim basis.

"I would be back home," said Ewing, who has a home in Englewood, New Jersey. "I just want an opportunity. Yes, I would love to coach the Nets."
Ewing has served as an assistant coach on both Jeff and Stan Van Gundy's staff over the last seven years.