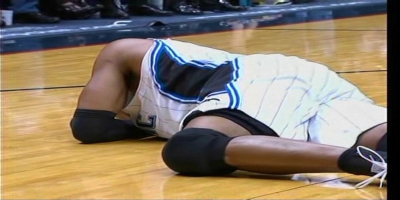 It took all of 2 games for the worst case scenario of the Vince Carter trade to Orlando happening, and it came in the second quarter of his return to New Jersey.
Carter left in the second quarter with a sprained ankle, but he played an early role in dealing the Nets their second consecutive loss, a 95-85 defeat in their home debut.

Carter said he was hopeful that the injury would not force him to miss a game. "I'm just going to be smart about it," he said. "It's a long season and I'm already feeling better than I did before."
Vince couldn't  be making me regret this decision already — could he?