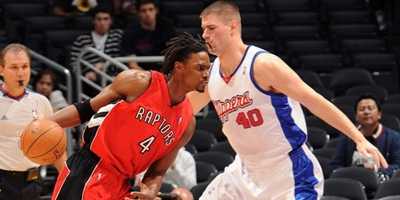 If you have a domain name that shouldn't be yours — Chis Bosh will find you. Then sue you, then perhaps dunk on you. Okay, maybe not the last one, but definitely the first two.
Bosh won custody of the names after winning a $120,000 (U.S.) award in April 2009 for the violation of his rights under the U.S. Federal Anti-Cybersquatting Consumer Protection Act in a California federal court.

The ruling came against Luis Zavala and his company Hoopology.com, who had registered the domain www.chrisbosh.com and displayed ads using Bosh's name to generate revenue without having any association to Bosh.
I'm not a big fan of the CB4 nickname Bosh has, so with the release of this story I'll table "Domain Santa" or "Domain Hood" as possible other nicknames Bosh can use. Who's with me? If you're looking for a domain name but can't find a site to search for one, then you can read more here for alternatives from the usual Google search one may do.
via Toronto Star