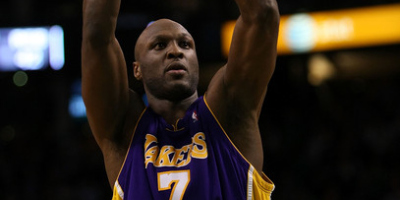 His frame of mind is so different this season from the start of training camp last season, when Lamar Odom was disturbed by the news that he wouldn't be starting anymore.Now, Odom is at peace with his station on the Lakers, with his role as the team's sixth man.
"It would be stupid of me to kind of even fool with that," Odom said.So you really don't mind being the sixth man again this season?"I wouldn't change it," Odom said. "We won a championship. I'll keep it the same."
Odom resumed his role when the Lakers played the Golden State Warriors on Wednesday night in an exhibition game at the Honda Center.