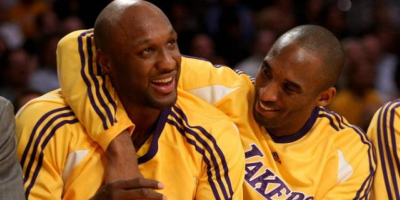 Lamar Odom decided to call off the best bachelor party potentially ever. Hosted Joe "sign this waiver ladies" Francis, and you got dressed up to see midgets and strippers for nothing last night. Here's why.
"I am extremely thankful to Joe Francis and Rob Kardashian, for agreeing to host my bachelor party this evening at Hollywood hot spot Les Deux.

I regret, I will have to cancel this event because I have now decided to have a private dinner with my teammates, a few close friends and of course Joe Francis and Rob Kardashian."
Drat! This party was going to be the teal unicorn of all bachelor parties and now nothing. Lets all blame Brody Jenner for this to feel better about not liking him already.
Via TMZ