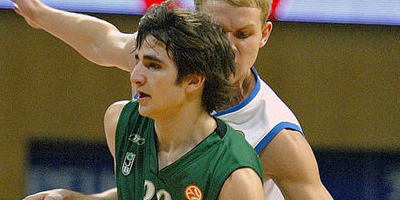 News reports on both sides of the Atlantic on Monday night said Ricky Rubio will stay in Spain and play for a Barcelona team until at least 2011.But as this mysterious serial now stretches into its third full month, a question still remains:Â Is this really, truly it?
Timberwolves basketball boss David Kahn — in Spain since late last week working to obtain Rubio's release from his DKV Joventut team — remained mum on the subject Monday night.
That's when ESPN.com, Yahoo! Sports and Spanish media outlets, quoting unnamed sources, said Rubio's team turned down the Wolves' offer to buy out the 18-year-old point guard's contract and agreed to transfer Rubio to Regal Barcelona for $5.3 million cash of what was originally an $8.1 million release clause.