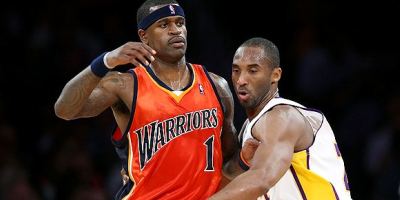 Golden State Warriors forward Stephen Jackson has certainly changed his tune in the past nine months.
In November, when the 31-year-old announced his three-year $US28-million contract extension, he proclaimed his desire to help rebuild the struggling team.
But on Friday, Jackson told Dime Magazine he has requested a trade and included a list of preferred destinations: Cleveland, New York or anywhere in Texas.
Golden State has only made the post-season once in the past 15 seasons and it's part of the reason why he wants to leave.
"I'm just looking to go somewhere where I can go and win a championship," he said.