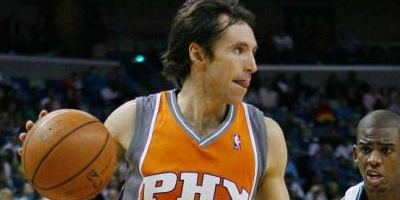 Steve Nash will add an honorary doctor of laws degree to his two NBA most-valuable player and six NBA all-star awards next month.
The University of Victoria will award Nash the degree at a special convocation ceremony Sept. 18. In addition to his professional basketball credentials, Nash is the creator of the Steve Nash Foundation, which helps disadvantaged children.
Nash was born in South Africa, but raised in Victoria. He plays for the Phoenix Suns and was named by basketball experts in an ESPN poll as the ninth-best point guard of all time.
The university is lauding Nash for his off-court qualities as a role model and community leader.
Nash established his foundation as a private charity for children's health, education and development in B.C., Arizona and Paraguay, where his wife, Alejandra Nash, was born.