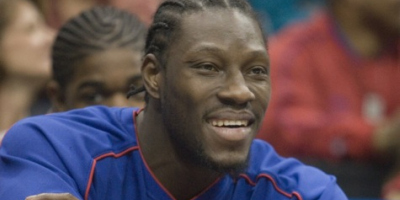 Lose a Wallace, gain a Wallace. After losing free agent Rasheed Wallace to the Celtics, the Pistons re-gained another free agent Wallace today by signing Ben Wallace to a to a one-year, $1.3-million deal.
Since leaving Detroit for a bag of cash with, 60-million bucks in it waiting for him in Chicago. Big Ben has been on a steady decline, and hasn't looked like the guy that was once a four-time Defensive Player of the Year, a four-time All-Star and the Pistons' all-time leader in blocks.
And that's not because he cut his trademark afro. If you're a Pistons fan, go crank some Slum Village and reminisce on the old days fully now because Ben Wallace in Detroit just feels right.
Via Detroit Free Press