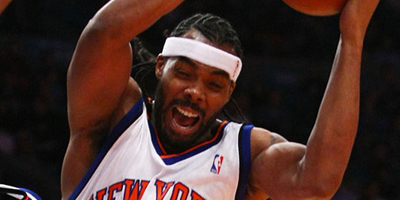 The forging of the new look Detroit Pistons continued over the weekend and interior banger Chris Wilcox will now call "The D", his home.
Of the big men bandied about as possibilities for the Pistons' remaining $3.2 million to spend on the open market, Chris Wilcox is probably the most intriguing.

So it's not surprising that the 6-foot-10 center/power forward has agreed to a two-year, $6 million deal with the Pistons. When Wilcox comes to Detroit, he will likely battle with Kwame Brown for the starting center spot.

The Pistons were interested in restricted free agent Glen Davis, but the likelihood of the Celtics matching any offer the Pistons could muster apparently scared them off.
While the addition of young Chris Wilcox is a good thing, I still have no idea what Joe Dumars' objective is in building this squad. What will be this teams calling card? Defense, offense, the fast break, depth??? Who knows, but with this bunch I'm curious as heck to find out.