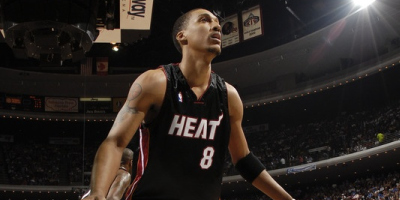 Holy stack-a-moly Batman!!! The Cleveland Cavaliers are stacking up their team like pancakes on a fat kids plate and hungry GM Danny Ferry hopes to add Jamario Moon to the Cavs menu roster.
The Cavaliers have signed restricted free agent Jamario Moon of Miami to an offer sheet, according to a league source.

The Cavaliers have about $3.2 million remaining on their midlevel exception that they can use to pay Moon, a 6-8 swingman, or they can use their $2 million biannual exception. The offer is for two guaranteed years. Once the league receives the paperwork, which is expected to be today, the Heat will have seven days to match the offer.
By the way the Cavs are adding talent, you can tell Danny Ferry ain't takin' no shorts in 2010. Hopefully this time around they won't get straight dissed in the eastern conference finals.
Via The Plain Dealer