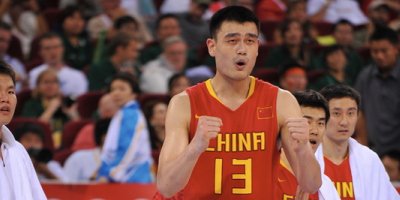 Houston Rockets centre Yao Ming has elected to have surgery on his left foot, which could force him to miss the entire 2009-10 season.
The 28-year-old will undergo a bone graft and a realignment of his arch, in hopes that the procedures will alleviate stress on the foot.
"While no timetable has been set for his return to action, Yao is expected to be available for the team's training camp in 2010," said a statement Friday on the team's website.
Yao and the Rockets hoped that his foot, which was fractured for a second time in the second round of the 2009 playoffs, would heal over the off-season.
But tests in late June revealed that the foot didn't heal at all, and after numerous consultations the team and its Chinese star opted for the surgery. A third fracture of his foot would likely end his playing career.