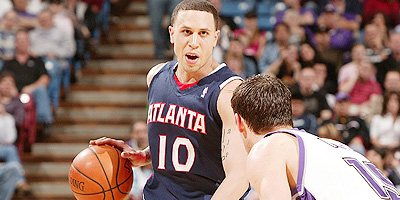 Free agent point guard Mike Bibby has agreed to a three-year deal worth an estimated $18 million to return to the Hawks, according to two people familiar with the situation.
[…] Bibby, 31, guided the Hawks to back-to-back playoff appearances in his year and half with the team after being acquired in a trade with Sacramento at the trade deadline in February 2008.
An 11-year veteran, Bibby averaged 14.9 points, 5.0 assists, 3.5 rebounds and 1.2 last season for the Hawks, who won 47 games during the regular season and advanced to the second round of the Eastern Conference playoffs for the first time in over a decade.