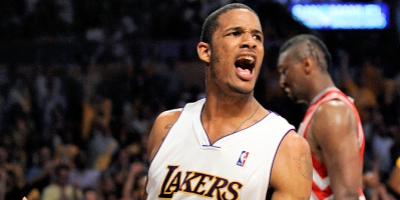 The same day the Rockets lost Ron Artest to the Lakers, they found his replacement from the Lakers in Trevor Ariza.
"Ariza accepted the Rockets' offer of a five-year, mid-level exception deal late Thursday, expected to be worth roughly $33 million, an individual with knowledge of the deal said. Players may sign free agent contracts beginning July 8.

The Lakers on Wednesday offered Ariza, 24, a contract similar to the mid-level exception he accepted from the Rockets, but well short of the deal he reportedly was seeking. Ariza, a 6-8 forward, averaged 8.9 points and 4.3 rebounds last season, his fifth season after one season at UCLA."
How Trevor Ariza is worth as much as Ron Artest I'll never understand, but if young Ariza can have a break out season with a guaranteed increase of minutes in Houston. This could be a good gamble for a team that just needs a break.