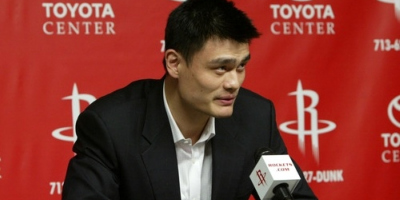 This offseason has begun with another lightning bolt of bad news. Yao Ming apparently thought he was going in for a routine exam of his left foot Wednesday night. He was said to be laughing and joking, looking like a guy without a care in the world.
He figured to be cleared to return to doing basketball drills, and we'd all live happily ever after. He'd told the Rockets the pain in his left foot had gone, and he assumed the broken bone had healed.
Instead, he got the stunning news that after almost two months, the break hadn't healed.
Suddenly, an offseason that was supposed to be about tweaking an already good team became about something more basic.
He'll visit with specialists around the country before deciding on a course of action, but the truth is that the Rockets have no idea what the rest of Yao's career will look like.