Hawks Close To Landing Jamal Crawford
Hooped Up | June 24, 2009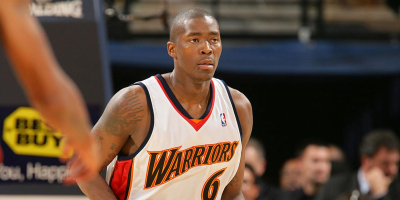 The Hawks and Golden State are close to finalizing a trade that would bring Jamal Crawford to Atlanta and send Acie Law and Speedy Claxton to the Warriors, according to two different sources with knowledge of the negotiations.
Hawks general manager Rick Sund declined to comment through Hawks' spokesman Arthur Triche.
In Crawford the Hawks would get a veteran player capable of playing both guard positions.
Crawford, 29, averaged 19.7 points, 4.4 assists and 3.0 rebounds last season, splitting his time with New York and Golden State. He also gives the Hawks insurance in the backcourt since starting point guard Mike Bibby and backup guard Flip Murray are both unrestricted free agents.