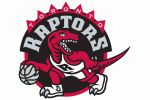 Yesterday on the FAN 590, Raptors GM Bryan Colangelo explained why Argentine Carlos Delfino left Toronto to play in Russia all of a sudden last year. In short, Delfino left the Raps for a bag of money he is likely never to see in the NBA if he returns to North America — EVAH!
"He basically got 2.85 million net Euros, at the time, that was the equivalent of about $8.5 – $9 million US deal, so, you can see where there's a discrepancy in dollars of about $5 million US gross and it was too much for him to walk away from.  Now, he's been there a year, he's played under those circumstances, and he's said, 'You know what?  I wanna be back in the NBA.'  He's gonna leave a lot of money on the table… I've been kinda putting him on my roster depth charts with semi-removable ink.  He's a guy that I think we can get the deal done if we want to get it done."
That's a lot of planetary credits to walk away from, could playing in Russia be that bad?