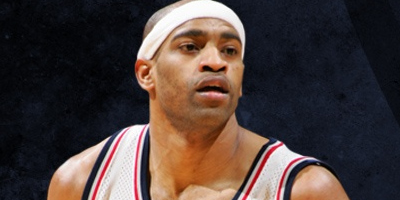 Shaquille O'Neal, Antawn Jamison and now Vince Carter has popped up in trade rumour talks to Cleveland.
The Nets and Cleveland Cavaliers have discussed Vince Carter again, sources said. As financial losses mount for New Jersey's ownership, it appears more likely that the Nets will try to move Carter and the two years and $33.6 million left on his deal. The Nets would have to take Ben Wallace and Sasha Pavlovic in return.
If the Cavs and Nets completed this deal, life for LeBron James becomes easier instantly and for Vince Carter and his legacy things could be looking up. Lets see how this one plays out.
Via Yahoo