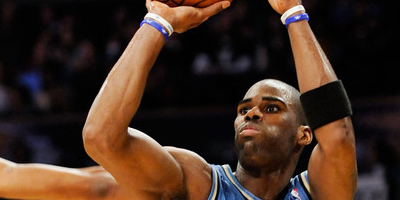 The Orlando Magic proved that the Cavaliers need a big mobile forward with active legs and Antawn Jamison fits that description perfectly. Now can the Cavs and Wiz make a deal?
While plenty of media outlets are speculating about a potential deal between Cleveland and Phoenix, we've heard some talk of a possible trade between Cleveland and Washington actually. The deal would essentially be a cost-cutting move for the Wizards, sending Antawn Jamison and filler (Mike James) to the Cavs for Ben Wallace and Sasha Pavlovic. Wallace seems likely to retire, and Pavlovic is on a non-guaranteed contract for next season. It's not clear whether the Wizards would need to surrender the #5 pick.
I have no idea why the Wizards would want to do this trade, but if Cleveland can make this deal happen it would be on par with and maybe even slightly better than landing Shaq.
Via DraftExpress.com