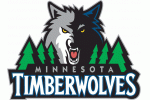 Kevin McHale and the Minnesota Timberwolves have come to a mutual agreement that he will not return as coach next season.
A person with knowledge of the decision, speaking on condition of anonymity because an announcement had not been made, told The Associated Press on Wednesday that McHale and new boss David Kahn had decided that McHale's time with the Timberwolves was up.
That confirms a Twitter message posted by the Timberwolves' Kevin Love early Wednesday that read, "Today is a sad day … Kevin McHale will NOT be back as head coach this season."
The northern Minnesota native and Hall of Fame player, who won three NBA titles with the Boston Celtics in the 1980s, met several times with Kahn before they reached a conclusion.
The person with knowledge of the situation said it was a mutual decision to part ways. The team was planning a news conference Wednesday afternoon to explain the decision.
The move ends McHale's 15-year tenure with the Timberwolves. Most of that time was spent as the primary decision-maker on personnel matters, and the gregarious McHale forged a tight bond with owner Glen Taylor during that time.