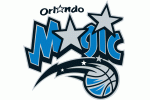 The NBA on Friday quickly completed its review of Mickael Pietrus' two-handed shove into Pau Gasol's back in the final seconds of Game 4 of the NBA Finals and ruled that no further action will be taken against the Orlando Magic swingman.
A next-day video review of the play was automatic because Pietrus' shove was deemed a flagrant foul, with league rules mandating that all flagrants are subject to review for possible fine, suspension or reclassification.
Although it was initially believed that the Frenchman was at risk for nothing worse than a fine, Pietrus' foul — the first flagrant foul of the NBA Finals — could have resulted in a suspension for Sunday's Game 5 in the worst-case scenario.