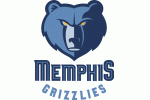 If Spanish point guard Ricky Rubio indeed comes to the America and visits NBA teams before the draft, the Grizzlies expect to be part of the tour.
The 18-year-old's plans are still foreign to Griz general manager Chris Wallace, but several media outlets say Rubio and his family are scheduled to board a flight June 13 bound for the United States.There are Internet and Spanish reports that contendRubio would skip Memphis and visit only Los Angeles, Oklahoma City and Sacramento — teams that own the first, third and fourth picks.
Wallace, though, said Monday afternoon that no one from Rubio's camp has indicated the Spaniard would bypass Memphis — owners of the No. 2 overall selection.
"I don't have anything set up. But it's open-ended. If he's in the country, we definitely want him here," said Wallace, who is seriously considering selecting Rubio with the Grizzlies' lottery pick in the June 25 draft.