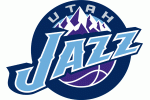 Carlos Boozer, Mehmet Okur and Kyle Korver can all opt out of the final year of their contracts and have until the end of the month to do so.
"I'm not too worried about it. I'm sure it will work itself out," Williams said during a conference call from Madrid, where the Jazz will play Real Madrid in an exhibition game Oct. 8.
The Jazz are awaiting decisions from all three players — who would cost the team almost $27 million if they return next season — and it could be a few more weeks before the team knows.
Okur has been spending the offseason with family in his native Turkey, where he celebrated his 30th birthday last week.
Marc Fleisher, Okur's agent, said his client probably won't make a decision until close to the June 30 deadline. Agents for Korver and Boozer did not return messages Tuesday.
If any of the three opt out, it would free up some money for the Jazz. Boozer is in line to make $12.7 million next season and Korver is due over $5 million if he stays.
The Jazz also want to re-sign restricted free agent Paul Millsap, but aren't sure yet how much they'll have to offer. Utah can match any offers to Millsap, who had a run of 19 straight double-doubles while starting when Boozer was sidelined for 44 games this season.