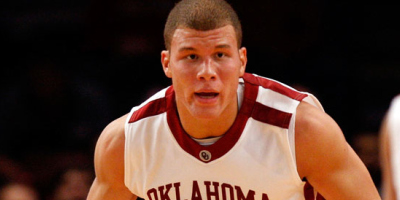 The Clippers have won the draft lottery for the third time in their franchises history and they have already decided they want Blake Griffin. All I ask is that they do not make Blake Griffin a mediocre talent and they include progress as an option for once.
The Clippers have twice had the No. 1 overall pick in the NBA draft, and will get it again for a third time, having won the league's draft lottery Tuesday night at Secaucus, N.J. "Clearly, we're taking Blake Griffin," Clippers General Manager and Coach Mike Dunleavy said in a telephone interview from Barcelona, Spain.

"This guy is the No. 1 pick. We're extremely excited. He's the guy."

There wasn't much of a question the Clippers would do anything other than take the dynamic, explosive forward from Oklahoma. Dunleavy, though, wasn't about to be coy in the wee morning hours in Spain and erased any shred of doubt about the team's intention in the draft June 25 in New York.
Even with so much promise of receiving the first pick in the NBA draft, based on their track record it's sad to know that it went to the Clipppers. If Blake Griffin becomes a part of the change that's needed with a team playing in one of the three biggest media markets in North America, then hats off to the Clippers organization.
But some how, I'm convinced they will spoil this opportunity too. I just hope I'm wrong for young and talented Blake Griffin's sake.
Via LA Times