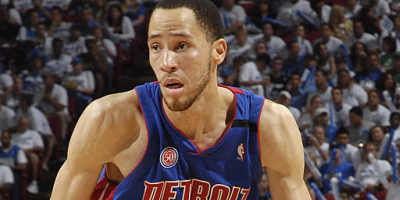 Just how far will the chain reaction of trading Chauncey Billups to Denver reach? And could Tayshaun Prince be a victim of the Chauncey Effect this summer?
If the Pistons are going to rebuild and add a young, elite-level forward, they may not be able to go the free-agent route. It might have to come through a trade, and if that's the case, the most valuable chip other than picks is Prince.

Prince has two years and about $25.1 million left on his contract, far from unmovable. The Raptors have shown interest just as the Pistons have barely hid their interest in forward Chris Bosh. Nobody is saying that will happen. But Prince is no longer untouchable.
A Chris Bosh for Tayshaun Prince trade makes no sense for the Raptors, but stranger things have happened in the T-Dot. I don't think this one will go down, but if it does, this helps the Pistons front court like you wouldn't believe down the stretch.
Via Detroit News