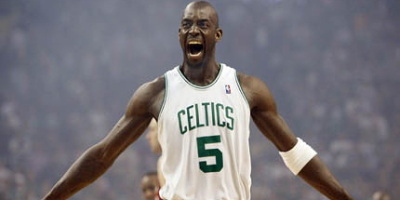 The Celtics are in tough with the Chicago Bulls, but help could be on the way in the form of Kevin Garnett making a Willis Reed like return, sooner than expected?
"Last Thursday, Celtics coach Doc Rivers said Kevin Garnett was done for the season because of a right knee strain. An NBA source said Garnett has decided to hold off on bone spur surgery to see if he can make one last-ditch effort at playing in the playoffs. But judging by the way Garnett limped yesterday, it doesn't look like as though he will be coming back soon. Now this seems more like a Willis Reed day-to-day situation. Garnett's teammates have become comfortable with the notion that they are more likely to see him in a suit during games than wearing No. 5."
Unless the Celtics make it to the second round, KG returning to the court seems pretty unlikely. However, if he does, Garnett at 50% is better than some of the power forwards in the league at 100% and Celtics could use the boost.
Lets see how this storyline plays out over the next few days.
Via Boston Globe