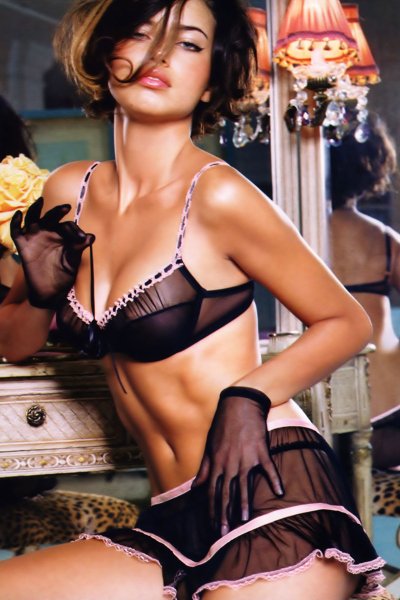 Would you mess around on Adriana Lima? A Philadelphia woman alleges Memphis Grizzlies Marko Jaric did, and possibly worse.
"A Philadelphia woman has accused Memphis Grizzliesguard Marko Jaric of sexual assault, multiple sources familiar with the investigation told SI.com. The incident allegedly occurred in February when the Grizzlies were in Philadelphia to play the 76ers.

Jaric is a seven-year NBA veteran who is in his first season with the Grizzlies. Last month Jaric married longtime girlfriend and Brazilian supermodel Adriana Lima.

A native of Belgrade, the 30-year-old guard was selected in the second round of the 2000 NBA draft by the L.A. Clippers before taking the court in the '02-03 season. He was traded to the Timberwolves in '05 before being moving on to Memphis in a draft-night trade last June."
Holy crap!!! A wise man once told me that theirs no lovin' like sweet model rebound lovin'. So, if this breaks up Adriana Lima and Marko Jaric, call Brian Fantana and borrow some Sex Panther by Odeon. 60% of the time it works, every time.
Those are great odds!