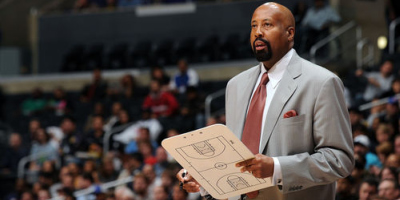 Josh Smith and head coach Mike Woodson were at it again yesterday, and the Hawks lost their second consecutive game to a sub-.500 opponent, dropping a 98-91 decision to the Bobcats in ATL. It was during halftime of last night's game Smith and Woodson got into another altercation and reportedly, the two had to be separated. Woodson did not play Smith for the rest of the game.
Smith refused to comment after the game, and Woodson said it was a "coach's decision" and that Smith's status for tonight's game against Detroit would be determined later.

"That was coach's call," Hawks captain Joe Johnson said. "This is coach's team. Whoever he wants to play plays, and if he doesn't want you to play, you don't play."
Smith fought the law and Woodson won. Â But in the end they both lost, and the fourth seed in the eastern conference playoffs is slipping away fast. Come on Atlanta, you're better than that!