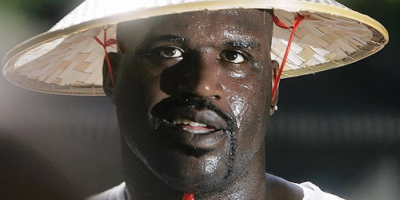 And just like that, beef is cooked up and served! After the Raptors took a beatin' by the sans Nash Phoenix Suns 113 – 133 last Friday. Chris Bosh sounded off to the media suggesting, the refs let Shaquille O'Neal get away with numerous lane violations on his way to a 45 point night. Today, Shaq responded as only Shaq could.
"I heard what Chris Bosh said, and that's strong words coming from the RuPaul of big men," O'Neal said. "I'm going to do the same thing (in their next meeting) I did before – make him quit. Make 'em quit and complain. It's what I do."
Sweet Sashay Shante, that's harsh!
Via Arizona Republic