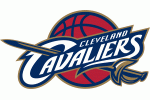 The Cleveland Cavaliers need Ben Wallace injured like, they need — Ben Wallace injured. 
"Center Ben Wallace will be out 8-10 weeks after suffering a fractured right fibula in the first half of Thursday's 93-74 Rockets victory over the Cavaliers in Toyota Center. Wallace will be in a walking boot for the next several weeks, though he said he hoped he could return to the lineup before the playoffs begin in April. The break will not require surgery and an X-ray of the injury showed a small break on the left side of the bone. Wallace will not need screws put in to re-set the bone; if that happened, he would be out for the rest of the season.
"It's broke," a calm Wallace said after the game. "I saw the X-ray. I know what that little white line means on an X-ray. It's broke."
Surely, somebody from Cleveland is sending over fresh baked cookies to the homes of  Robert Horry and P.J. Brown as we speak to start negotiations.
Via NBA.com