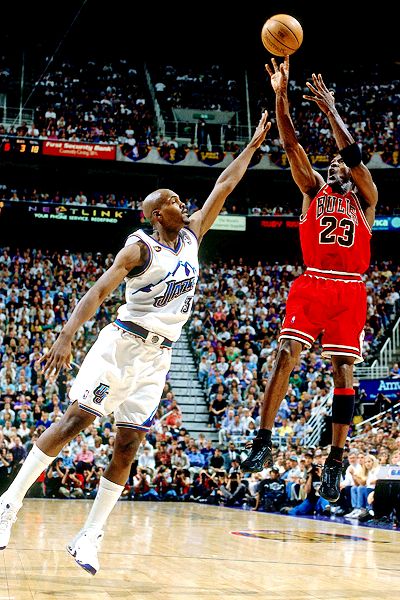 Byron Russell is planning a comeback to the NBA and says is capable of playing approximately 20 minutes a night, probably as long as he doesn't have to guard Jordan again.
"I want to help some playoff teams and get back into the game that I love," said Russell of playing in Boston. "I work out every day. The rust part can get worked out just by playing with the fellas. I wouldn't take away from The Big Three [in Boston]. I would love to play with them. I have nothing to prove. I want to lend a helping hand with the loss of [James ] Posey by playing defense, knocking down jump shots, and basically playing the role of a Posey. I got some life in these legs. Now that the [trade] deadline is over, I think people are looking to add a veteran on their squad. I'm hoping I can provide that."
Naturally, Byron Russell later added that he's also a people person that works well with others and is a real team player.
Via Boston.com