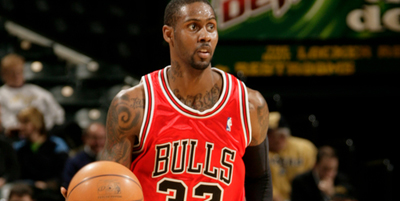 The Bulls are feeling nostalgic again and have made a trade to bring back another former Chicago Bull. 
This deal has Larry Hughes going to the Knicks in exchange for Thomas, Jerome James and Anthony Roberson going to the Chicago Bulls.
"I played with Tim for a couple years and had him in Phoenix. I didn't have any problem with him. I enjoyed playing with him," Bulls coach Vinny Del Negro said. "That was a long time ago. I'll sit down and talk to Tim, tell him what I expect from him, what his role is. I expect him to be professional and go do his job. He has the ability to help us.
Yesterday, the Bulls made a trade to bring back former Chicago Bull Brad Miller from the Sacramento Kings.
Via Chicago Tribune