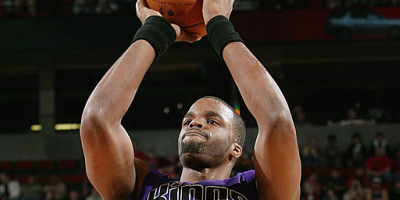 The fire sale in Sacramento continues and this time Shelden Williams and Bobby Brown have been traded to Minnesota in exchange for Rashad McCants and veteran Calvin Booth.
"On the financial front, the deal – which is done but pending league approval – takes the Kings off the hook for the $736,420 owed to Brown next season (player option) while giving them two players who have expiring contracts in McCants ($2.6 million, restricted free agent this summer) and Booth ($1.1 million). On the floor, McCants enters as a fiery addition to the backcourt who will be looking to breath new life into his career in Sacramento after falling out of the TImberwolves' rotation this season. The 6-foot-4, North Carolina product scored a season-high 23 points at New York on Dec. 26, but has struggled to find minutes or make an impact otherwise. Booth hasn't played this season."
If only this trade could have been done earlier. Maybe it could have saved the long distance relationship between Khloe Kardashian and Rashad McCants.
Love is such a cruel game!