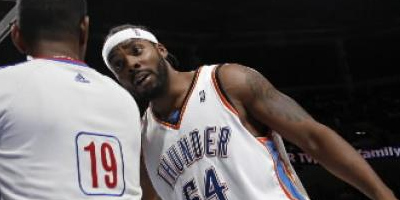 Chris Wilcox is on the road again and this time it's to the New York Knicks in exchange for Malik Rose and cash.
Don't hold your breath though. This is the second time this week the OKC Thunder have dealt Chris Wilcox and the first time, it didn't work out because Tyson Chandler couldn't pass his physical.
This means that 100% of the OKC Thunder trades involving Chris Wilcox have failed so far and since the economy is so bad, Cash might not pass the physical to rescind this trade too.
Via ESPN