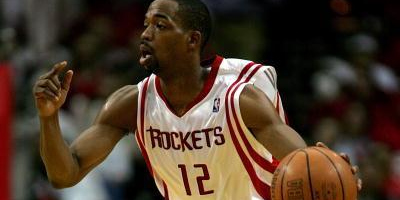 Rafer Alston has been skipped over to the Orlando Magic, who desperately need help at the PG spot, after All-Star Jameer Nelson went down with an injured shoulder.
"The Rockets reached an agreement to trade point guard Rafer Alston to the Orlando Magic, an individual with knowledge of the deal said Thursday.
The Rockets will receive forward Brian Cook from Orlando and guard Kyle Lowry from the Memphis Grizzlies in the trade.
Rockets officials would not comment until the deal was approved by the NBA and made official.Memphis will receive Orlando's first-round pick as part of the trade."
I hear the Jambalaya is terrific in Florida Rafer!