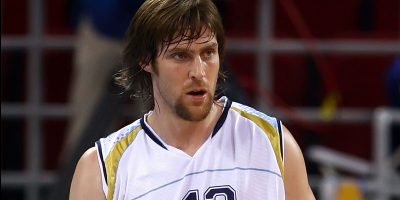 The Bulls, Kings and Blazers played lets make a deal today and seven players ended up with new jerseys and addresses.
"The Chicago Bulls and Sacramento Kings have reached tentative agreement on a trade sending Andres Nocioni, Drew Gooden, Michael Ruffin and Cedric Simmons to the Kings for Brad Miller and John Salmons, front-office sources said on Wednesday.
The Kings would then turn around and ship Ruffin to the Portland Trail Blazersfor forward Ike Diogu and cash considerations."
Another year goes by and the throwback jersey collection of Drew Gooden grows — with more Drew Gooden jerseys.
Via ESPN