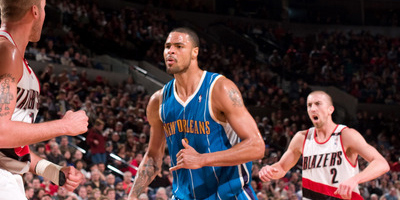 The New Orleans Hornets have decided to part ways with center / blogger Tyson Chandler in exchange for Chris Wilcox, Joe Smith and the draft rights to Devon Hardin, the 50th overall pick in the 2008 draft.
Chandler is averaging 8.8 points, 8.3 rebounds and 1.4 blocks in 32 games, down from last year's averages of 11.8 points and 11.7 rebounds.
Chris Wilcox was averaging 8.4 points and 5.3 rebounds in 37 games for the Thunder and Joe  Smith averaging 6.6 points and 4.5 boards in 36 games this season.