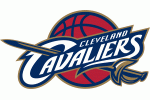 Mike Brown probably saw it coming, but now it's here. Stu Jackson today lowered the boom on his pocket for the comments he made after the Cavs 96-95 loss to the Indiana Pacers Tuesday. Total damage $25,000.
Here are the words Mike Brown bought, for 25,000 clam shells.
"LeBron was in between his man and the basket. He went up in the air when the ball was tipped. And for that official to predetermine his call was awful. It was awful. That's why we lost the game. I never blame the officials. But that call was a predetermined call and he should have swallowed his whistle on it. But he did not.

"I don't care if I get fined. It is what it is. I saw the two plays. It was a bad call. He determined the outcome of the game. If they want to fine me for telling the truth, they can fine me for telling the truth."
Things could be worst, at least his name isn't Chris.