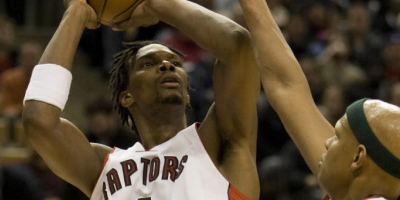 All-Star weekend will now have zero Cancon, because CB4 has decided to sit out the festivities in Phoenix this weekend, due to his right knee injury. Thus far, four-time all-star Chris Bosh has missed two games due to his knee injury suffered last Wednesday against the visiting Los Angeles Lakers.
"Tests conducted at Toronto's Mount Sinai Hospital showed no structural damage, but Bosh has missed the Raptors' last two games, and will sit out two more games on Tuesday and Wednesday."
Mo Williams has already been named the replacement for Bosh, making this his first all-star appearance as a pro. Currently, Williams is averaging 17.1 points, 4.2 assists, 3.3 rebounds and 34.2 minutes in 49 starts for the Cleveland Cavaliers this season.
Via CBC