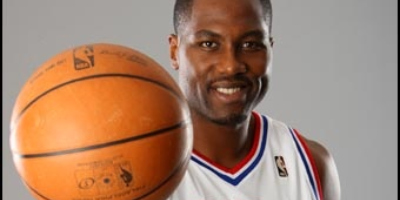 Elton Brand can't catch a break these days! After signing a five-year $80 million deal  with the Philadelphia 76ers as a free-agent this summer. Brand will now miss the rest of the 08 – 09 season to undergo surgery on his right shoulder, as a result of dislocating it on December 17, 2008. 
After the initial injury, Brand missed the next 16 games before returning in mostly a limited role for the 76ers.
Of course last season, Brand only played the final eight games of the 07 – 08 season with the LA Clippers due to a ruptured Achilles tendon suffered in the summer of 2007. 
Currently, the 76ers are 24 – 24 and 7th in the eastern conference.
Via Sporting News