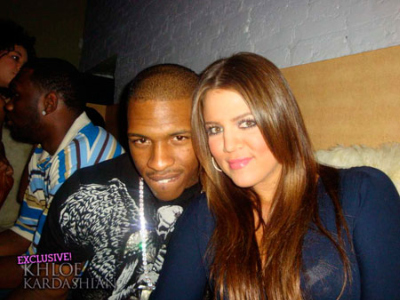 Rashad McCants is shooting 36% from the field this season for the Timberwolves. But he's now shooting 0% from the field with celebrity girlfriend Khole Kardashians heart, after the couple decided to call it quits on a crazy little game called love. I know, I thought this romance would last forever or at least until the summer too.
But sadly, all Hollywood stories must come to and end and who knows…there could be a sequel with the right financing. 
Below is an actual post from Khole Kardashians blog regarding their break up, try not to sob it kills me to see you cry.
Hey guys. I wanted you all to be the first to hear the news that as of last night Rashad and I are no longer together. Relationships are hard enough as is when you live in the same city, and he's in a different city everyday for games. Our time together was just so limited because of both of our schedules that we decided it is best not to be in a committed relationship. The last seven months have been great and we will definitely remain close .

Just know that the other day when I responded to breakup rumors, we were still together and this is not the result of either of us "finding" someone else. It was based on a mutual discussion we had and we realized that this is what makes sense for both of us.

Sorry if I've confused you guys over the past few days with such contradictory posts. Today is a new day with new drama. LOL.
Ahhh, love is such a cruel road game refereed by Tim Donaghy sometimes…
Via Khloe Kardashian