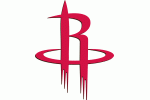 The bad for the Rockets, Artest is out two games. The Good for us, Artest gets more video blogging in on his down time.
"The Rockets' revolving door for injured players took another spin Wednesday, likely putting Ron Artest out for two games but possibly bringing back Tracy McGrady.
Artest is not expected to accompany the Rockets on their two-game road trip this weekend in order to rest his sore and swollen right ankle, Rockets general manager Daryl Morey said. Morey, however, indicated McGrady is planning to travel with the team and is questionable to play. McGrady has missed the past seven games because of a sore left knee.
"Ron will likely not travel with the team in order to rehab his right ankle,"