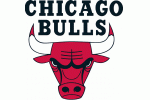 Don't you just hate when you forget about your knife in your bed, after eating an apple or whittling your favorite NBA star? So does Derrick Rose.
"Silly accident this morning," Rose said. "I went to get a bottle of water, forgot the knife was there and sat down and sliced my arm."
Rose didn't practice on Monday, but is expected to play against the Knicks on Tuesday night.
"But I panicked when it first happened," he said. "I called [Bulls trainer Fred Tedeschi]. We got it stitched up about 8 [a.m.].
It was a large wound, but they healed it up. I'm good. I could have practiced, but they told me to wait until [today]. I can still dribble, shoot, do all that stuff. I'm hoping they'll let me play."