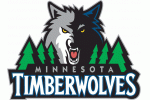 Well the Wolves didn't waste anytime with this one and showed Whittman the door early. How he even kept this job for as long as he did, is on par with the acting career of Ben Affleck as a mystery. Casey's pretty cool though.
"The Timberwolves fired head coach Randy Wittman this morning and replaced him with Vice President of Basketball Operations Kevin McHale, but the big news out of Target Center is that McHale will relinquish his front-office duties to concentrate on coaching.
Owner Glen Taylor and McHale will announce the changes at a 2 p.m. Target Center press conference today.
 It is not yet known if  assistant general manager Fred Hoiberg, who was being groomed as McHale's successor, will take over the team's basketball operations on a permanent basis."